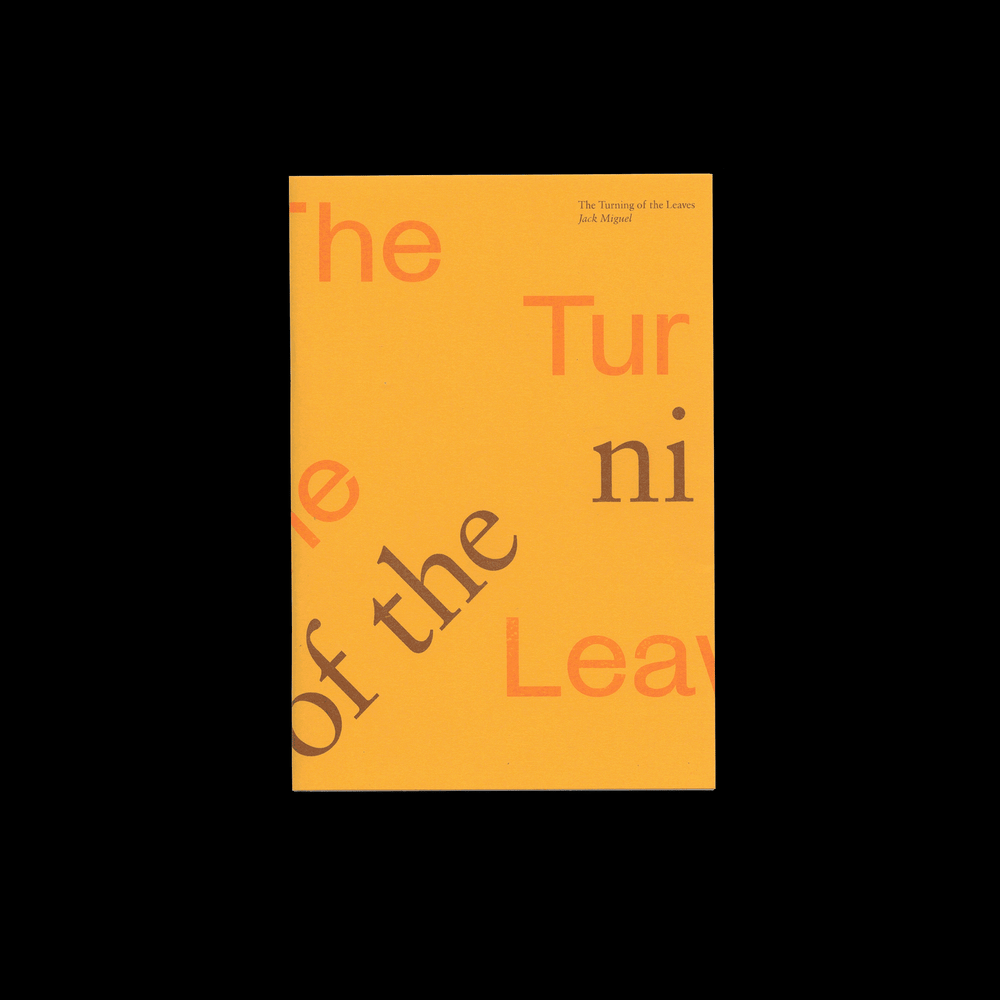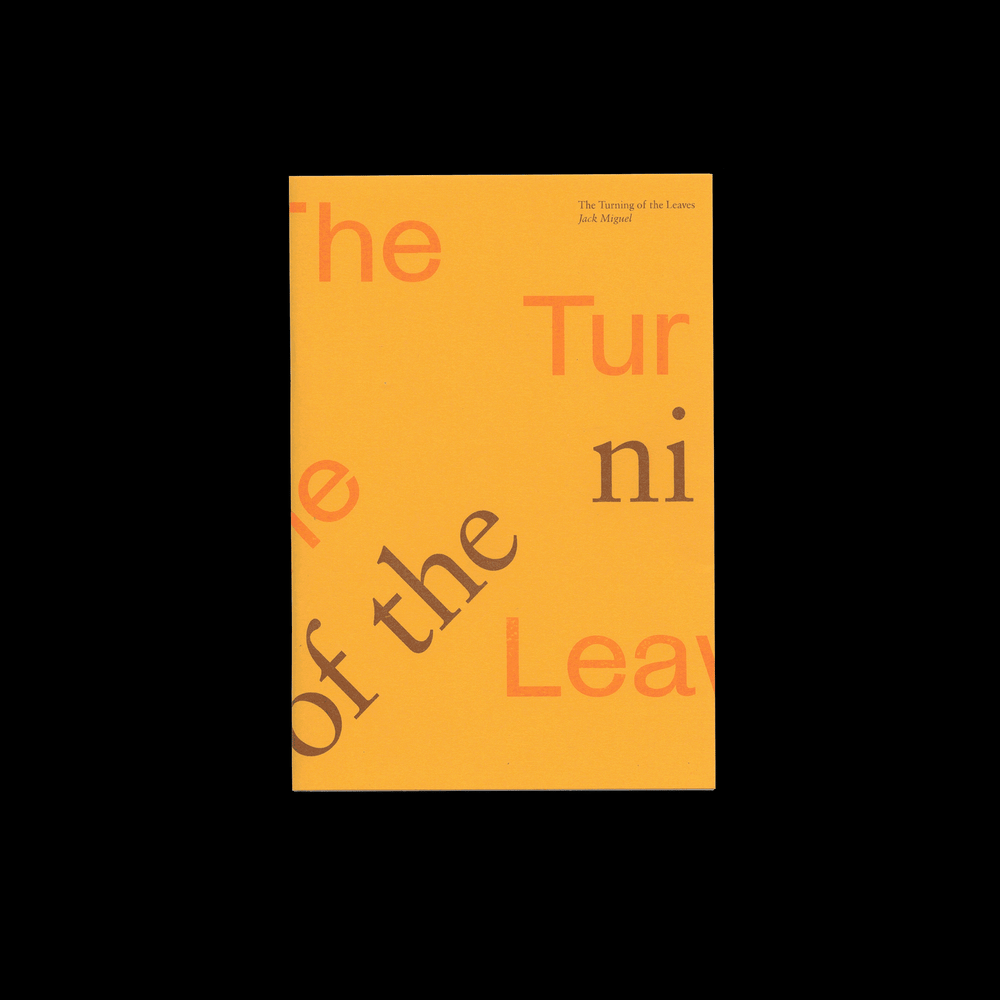 THE TURNING OF THE LEAVES
£10.00 / Sold Out
A publication produced for the multi-screen audio visual installation written and directed by artist Jack Miguel.
28pp with 4pp Dust Jacket, 3 Colour Risograph, 120x180mm. Edition of 100.
Drawing on research, interviews and participation in mens groups and influenced by the work of Carl Jung, Ted Hughes and the many voices of Kendrick Lamar, the installation is concerned with the challenges facing men today amidst inherited narratives of power, violence and invulnerability.